PROF. EMMANUEL ANATI BIOGRAPHY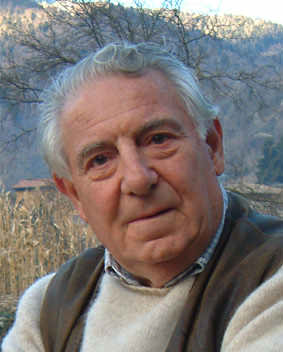 Emmanuel Anati is founder and Executive Director of the Centro Camuno di Studi Preistorici in Capo di Ponte, Italy, and Professor Ordinarius (ret.) of Palaeo-ethnology at the University of Lecce, Italy.


Born in Florence, Italy, in 1930, Anati studied Archaeology and Historical Geography at the Hebrew University, Jerusalem (B.A., 1953; M.A., 1955). He specialized in Anthropology and Social Relations as a Fulbright scholar, at Harvard University, Cambridge, Mass. (A.M., 1959), and in Ethnology at the Sorbonne, Paris (Docteur es Lettres, 1960). He continued his training in the social sciences at the Universities of London and Oxford (1960-62) with a research grant from the American Philosophical Society.
His principal scientific interests are the art and religion of prehistoric and tribal cultures. He has conducted research in Western Europe, the Near East, and other countries. Anati's work in Valcamonica, where he founded and heads the Centro Camuno di Studi Preistorici, has led to UNESCO's inclusion of the rock art of this alpine valley in its list of World Cultural Heritage. In Valcamonica he created a school for specialization in prehistoric art, the only existing institute of its kind in this field.